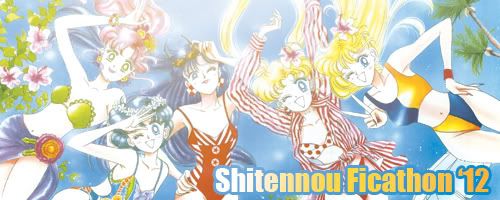 I'm signed up for Ficathon and my lazy unemployed ass is writing it AS WE SPEAK.
Here's a preview NSFW:
"J is A!
(replaces KS, have to read up on that)
paragraph about how much they suck."

Oh yeah baby, as you can see, it's hot and heavy with the SMUTT. I'll understand if you need a moment to compose yourself.

Good luck to all you ficathon writers, if you need help, please see Lytton or something because I don't want to be spoiled. She can make you a polyvore.

Happy writing!
Current Mood:

chipper
As of June 22nd, I will be funemployed as I am leaving my hell job (ask me about working 6 days a week! for no increased pay!) and will be online ALL THE FUCKING TIME BUGGING PEOPLE TO WRITE. Oh, and working on my Ficathon Entry. You all signed up for Ficathon, right???
Current Mood:

ecstatic
Current Mood:

relieved
What the hell should I write next?
Zach, Amy, and Curveball. I wanna see how a shy recluse ends up with an obnoxious stoner.
How Noah and Mako met...a hot Brazilian and a hot mess :)
Late entry CYOA with Serena and Darien...Serena's brattiness is amped to 11
I don't give a fuck just write something
I've discovered the only way I'll get to fic is if I become a huge dork and schedule time in my google calendar (yes, this is what my life has come to). So I stuck it in Tuesday nights from 8-9pm, and Saturday mornings from 9-11. Hey, if you see my online, ask me what it's like to get a promotion with no pay increase, constant travel, AND having to work weekends!! (Answer: it blows)
Anyways, I miss you all ;___; I wanna see more socks, I'm glad you liked your butts :D (I still have two more to send out to a Canadian and a German) what the hell should I write next???
Kisses and cocks,
V!
Current Mood:

chipper



Oh and a viral ear infection that gives her vertigo so that it makes it hard to read. Or watch TV. OR DO FUCKING ANYTHING. FOR THE LAST 2 MONTHS.

Doctor: Must be viral LOL!!!


I go to the doctor AGAIN!!!11!! on Saturday to get another culture. In the meantime, I miss you all, I'm so sorry to be absent, but I spend 8 hours working, 2 hours commuting, and the rest of my time laying on my back and studying the backs of my eyelids. Which I'm going to do right now.

Where the fuck is my Monstersocks
SHE HAS FUCKING STREP/MONO/SOMETHING!!!
Current Mood:

sick

Current Music:

The hum of air conditioning



Seriously though, I really hope you're OK, Spirit! And that your car is untorched and in perfect working order. I'm worried, so let me know you're OK.
There is a riot in Vancouver! The Canadians are all fucked up on hockey and Vancouver is burning down.
Current Mood:

scared

Current Music:

"Turning Japanese" ~The Vapors
Ask any character I've written for advice, and he or she will provide it, advice columnist style. Fictional characters' problems are welcome too.
For additional giggles, read how I totally corrupted her meme
here.
Current Mood:

amused